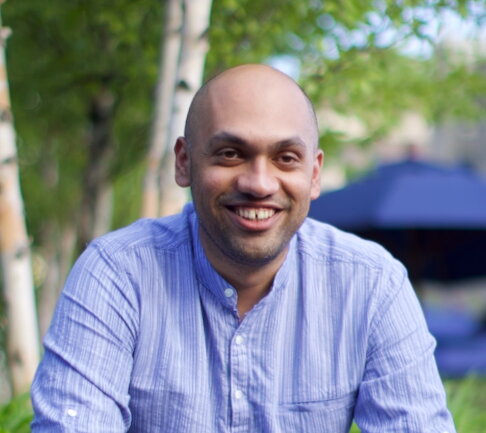 Contact Information
132 Astronomy
1002 W. Green St.
Urbana, IL 61801
Research Areas
Biography
I'm a seventh year graduate student working with Prof. Joaquin Vieira on galaxy scale lenses found using the South Pole Telescope (SPT-SMGs). 
Research Interests
Galaxy evolution
Star formation at high redshift
Research Description
I'm interested in star formation at high redshifts. Especially in calibrating various star formation indicators in the distant universe. I use the code CIGALE for spectral energy distribution (SED) fitting of galaxies and determine their properties.
I'm part of a team that's going to be one of the first to observe from the James Webb Space Telescope (JWST). We plan on observing a sample of four lensed galaxies viz 2 dusty star forming galaxies and 2 UV-selected galaxies.
Education
Bachelor of Technology (B. Tech) in Physical Sciences, Indian Institute of Space Science and Technology, India, 2012
External Links